I'm sure that you all have seen the guy who is overly obsessive about cleaning his guns. I admit I used to be that guy. Anytime I fired my gun, even just a single shot, it got cleaned. I was obsessive about cleaning my guns and eventually started to wonder if I was really doing any good by cleaning them that much. I wondered to myself, is it possible to clean my guns too much? The answer to this question is both yes and no. To really dive into the meat of this question and figure out if you are, indeed, doing your guns more harm than good, we need to look at a few different things.
Can You Clean Your Guns Too Often?
Is it really possible to have too much of a good thing? The basic answer to this question as it applies to cleaning guns is no, you can't. Every time you clean your gun you are removing dirt, grime, and fouling. You are also giving it fresh oil and lubrication, and checking to make sure everything functions properly. Just like cars, guns are machines as well. Most people know that you need to change the oil in your car every 3,000 miles (unless you are using the newer synthetic oils, but I digress). Are you really going to hurt your car by changing the oil every 2,000 miles? Absolutely not. You may be spending a bit more time on maintenance than you absolutely have to, and you will be spending quite a bit more money than you have to, but you certainly won't be doing the car any harm.
Can You Damage Your Guns By Cleaning Them?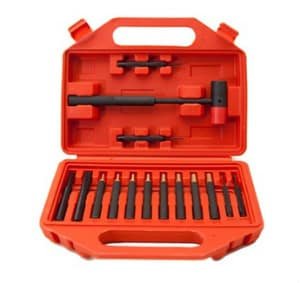 This is where the answer to this question gets quite a bit more complicated. It is not possible to over clean your guns, if you clean them properly. This is where the problem lies with many people. It is easy to make mistakes when you clean your guns, whether you use improper solvents or lubrication, or use the wrong tools to get it clean. Using the wrong style of cleaning rod, or even using a cleaning rod incorrectly can very easily damage the crown or chamber of your barrel. Using the wrong brushes can mar and score the surface of your parts, and using the wrong solvents can ruin your finish or even melt a polymer frame! If you are giving your firearm a full detail clean every time you clean it, repeated disassembly and reassembly can cause screws to become stripped and pins to mushroom over. While the cleaning process itself does no harm, you have to be very careful during cleaning so as not to do something that may harm your firearms.
How Do I prevent Myself From Harming My Firearm During Cleaning?
The best way to prevent yourself from harming your firearm during cleaning is to make sure that you have the proper tools and equipment that you need effectively clean your guns. Believe it or not, many cleaning kits include tools that, if used improperly, can cause a great deal of damage to your gun. These tools are not, in and of themselves, bad tools to use for cleaning guns, but they must be used with great care, or simply replaced with better quality ones.
Proper Cleaning Rods
A poor cleaning rod is the cause of a lot of damaged muzzles. Awful cleaning rods are a pretty big pet peeve of mine, and I absolutely hate the 3-piece brass pieces of trash that they include in almost every cleaning kit. These rods are flimsy, always come undone, and are very easy to break. I have actually had a cheap cleaning rod snap in half while trying to clean a barrel. Brass is a much better material to use than aluminum, but I would still highly recommend a good quality cleaning rod or flexible cleaning rod.
There are many companies out there who make aftermarket cleaning rods, but I am particularly fond of this single piece carbon fiber rod from Tipton. They are a bit pricey, but the carbon fiber stands no chance of damaging your barrel, and they are much safer and easier to use. My personal favorite solution to this problem, however, is a flexible cleaning rod. These have gained a lot of popularity recently, and for good reason. A small, flexible steel cable is very tough, and the plastic coating makes it impossible to damage your firearm. A huge added bonus is that these coil up for easy and compact storage. While I usually prefer to purchase a kit that includes a flexible cable, Otis technology makes a good thin flexible cleaning cable that can be purchased separately.
Proper Tools
Improper tools are one of the easiest and quickest ways to damage your firearm during disassembly and cleaning. If all you're doing is grabbing the toolbox out of the garage, odds are you are doing quite a bit more harm than good to your firearm. Improper screwdrivers can strip out screws, steel hammers can mar and dent finishes, and improper punches can ruin pins. If you plan on doing a lot of cleaning, you need to have gunsmithing-specific tools that won't hurt your firearms.
A steel punch can very easily mushroom your pins over time, but a good brass punch will wear itself out long before it does any damage to your firearm. I prefer this nice 15 piece set from Winchester. It comes with a full set of brass punches, 2 small steel punches for roll pins, 2 large plastic punches, and a double-sided hammer. This kit is a great way to kill 2 birds with one stone, as it gets you a good set of brass punches, as well as a softer plastic hammer that won't mar your finish.
Improper screwdrivers are another way to ruin the screws on your firearm after repeated disassembly and reassembly. Poor quality and ill-fitting bits can easily turn the head of your screw into a mangled blob, which not only ruins the part, but it prevents you from being able to do a full detailed clean of your firearm! I personally like this 51 piece gunsmithing screwdriver set from Winchester. The tips are all magnetic and hollow ground, and it comes with a comfortable handle, as well as a wide variety of bits. I have yet to find a screw on a firearm that couldn't be handled by this set.
Proper Lubrication
While improper lubrication may not do much damage your firearm in the short term, it will certainly cause you a plethora of malfunctions and headaches. The excess wear on parts will also cause your firearm to wear down much quicker over time. It is very easy to use both too little or not enough oil, so getting just the right amount of the exact oil is necessary in order to keep your firearm in good working condition. For both of those requirements, I like to use this Lpx gun oil from M-Pro 7. It is a high-quality oil that has served me very well for several years, and its precision applicator tip prevents me from soaking my moving parts in way too much oil.
Final Thoughts On Over Cleaning Guns
As long as you clean your guns properly, there is absolutely no harm in over-cleaning them as long as you don't mind doing a bit of extra work. If you don't want to, or can't afford the proper tools, you will either need to be very careful with your cleaning or avoid cleaning them until it is absolutely necessary. Otherwise, as long as you have the proper cleaning rods, tools, and lubricants, you can clean away to your heart's content. If you're looking for more than what you see here, please review our Best Reloading Kit Buyers Guide and our Best Gun Safe Buyers Guide.
Footnotes: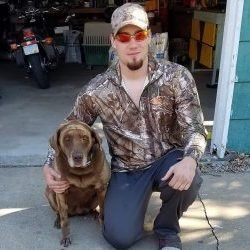 Dan is an avid outdoorsman and shooter who developed a passion for firearms at an early age. When you can't find him in the field chasing birds or big game, you can find him at the range shooting various competitions such as 3-gun, IPSC, and IDPA. He also enjoys manufacturing his own ammunition, as well as both working on, and building his own firearms. Dan has many years of firearms experience, and enjoys helping people find the right gear and sharing his extensive firearms knowledge.