Apart from time spent at the range, time spent at the bench cleaning your guns is some of the best time you can spend with your guns. Proper cleaning and lubrication ensure that your pistol will perform it's best when you need it most. I spend a lot of time with my pistols, cleaning them, working on them, and taking care of them. As somebody who both conceals carries on a regular basis and competes in several different competitions, having a pistol that does not function reliably 100% of the time simply won't do. I have to have total confidence that every single time I pull that trigger, my gun is going to do exactly what it's supposed to do. And in order to make sure of that, my guns have to be kept as clean as possible.
Short On Time? Here Is The Bullet List
**Below are our more detailed reviews. Click the links above to see current prices or read customer reviews on Amazon.
What Do You Need in a Cleaning Kit?
Cleaning kits come in many different shapes and sizes and include everything from the bare essentials to everything under the sun. If you are looking for a good pistol cleaning kit, the supplies you are going to need are going to be minimal. Pistol calibers vary quite a bit less than rifle calibers, so you will need far fewer brushes. Since pistols have much shorter barrels than rifles, you will also have no need for long cleaning rods. All of this means that your ideal kit should include only the basics, and be compact and easy to transport and store.
Cleaning Rod
One of the largest components of any cleaning kit is going to be the cleaning rod. Thankfully, with a kit designed specifically for handguns, this isn't going to be very big. Most handgun barrels are only several inches long, so a short stubby rod will do. Even better, many kits will come with a coated steel cable. This method allows it to be wound up in a coil to make it even more compact. This is my favorite cleaning rod for pistol cleaning kits, as it is compact, easy to store, easy to work with, and I don't have to worry about making scratches in my rifling from a hard cleaning rod. While stiff cleaning rods certainly have their advantages, I would stick with a flexible rod for all of my pistol cleaning kits.
Bore Brushes
Any cleaning kit worth its salt is going to have a good selection of bore brushes, but odds are you are going to want to purchase extras for you more common calibers. I usually purchase a handful of .30 caliber brushes any time I see them because I shoot a wide variety of .30 caliber firearms. While a good bronze bore brush will last you a while, it is a good idea to keep extras on hand. A good bore brush will help break loose burnt on carbon and copper fouling from your bore and ensure that it stays clean and rust-free. Obviously, this is a very important part of any cleaning kit, and you should make sure that your kit comes with all of the brushes that you need.
Cleaning Brushes
One of the most important parts of any cleaning kit is going to be the cleaning brushes. I use my cleaning brushes more than any other cleaning tool, so a good assortment of brushes is very important to me. A cleaning brush allows you to break free carbon and other fouling from slides, dovetails, trigger assemblies, and any other crevice on our handgun. This is one of the most important cleaning steps when it comes to reliability. Even the most reliable handgun will constantly jam when there is a bunch of fouling caked on the slide.
You will want a good selection of brush heads and types. I consider brass and nylon bristle brushes to be the bare minimum, and if steel brushes are included it's a bonus (you will need to be careful with steel brushes). You will also want a good selection of brush types. The one you will use the most often will resemble your basic toothbrush, but they also make brushes with notches cut out, as well as brushes with very short bristles in order to facilitate getting into all the nooks and crannies of your pistol.
Bore Mops
Once you have gotten all of the fouling and gunk broke free with your solvent and brushes, it's time to wipe it away. The best way to do this on large open areas is going to be any basic rag, but the smaller areas, such as the bore, require more specialized tools. Most cleaning kits will include either bore mops or cleaning jags (and sometimes both). A bore mop simply looks like a large blob of cotton, and it will screw into the end of your cleaning rod. These do a very thorough job of removing all of the loosened fouling from your bore, but they get dirty easily and need to be replaced often. I usually find myself using a bore mop for the final pass down the bore to lightly coat it with oil before storing.
Cleaning Jags
When it comes to removing giant globs of carbon-soaked solvent from your bore, it's hard to beat a cleaning jag. These are simply chunks of brass or plastic that screw into the end of your cleaning rod and are covered with a cleaning patch to soak up all of the loosened crud out of your bore. You will want a good selection of cleaning jags, at least one for each caliber. I personally like to have my cleaning jags just a touch smaller than normal so that I can use thicker patches that I cut myself out of old worn out clothing.
Extra Features
While most cleaning kits are pretty standard, especially when it comes to pistol cleaning kits, there are a few that go above and beyond when it comes to extras. For starters, some kits may include what is called a bore squeegee. This is very similar to the cleaning jag, except it does not require any sort of patch to be wrapped around it. Instead, it has soft flexible ribs that slide along the bore and "squeegee" out all of the fouling-soaked solvents. These are excellent tools and I use them whenever I get the chance. Any cleaning kit featuring these would instantly go to the top of my list.
You will also notice major differences in how each cleaning kit packages itself, particularly in how the brushes and mops are stored. Some cleaning kits simply throw everything into a bag, while others individually package each component to keep it separate and easy to find. You may also find that some kits include a variety of jags and other cleaning tips, as well as punches to help drive out pins and picks to get into hard to reach areas. While many of these items are not necessary for every firearm, yours may require the use of them in order to properly disassemble or clean your handgun. You will need to be sure you purchase a kit that has everything you need to properly disassemble and get into every crevice of your firearm.
Best Pistol Cleaning Kits on the Market in 2023
Best Portable Cleaning Kit for 9mm and .45ACP:
If you are looking for a high-quality, compact cleaning kit that has all the bells and whistles, then you are definitely going to want to check out this professional cleaning system from Otis. This kit comes with brushes for 9mm and .45, which will allow you to clean most common handgun calibers. It also comes with flexible cable cleaning rods to reduce the size of the kit.
Where this kit really shines is all the extras it includes. It comes with a wide variety of jags, pics, and brushes, along with a little tube of CLP to help get you started. In my opinion, all the extras included are what really sells this kit. Add to that the compactness that allows you to easily take it anywhere you need to go, and you have the perfect kit for the on-the-go shooter who needs to be able to clean their guns at a moment's notice. If overall quality, extra features, and compactness are what you look for in a kit, then this may be the one for you.
Pros:
Extra features

Compact

Flexible cleaning rods
Cons:
Only has 2 brush sizes

Tools must be assembled before use

More expensive kit
Best Caliber Specific Cleaning Kit:
If you are looking for a very compact kit that is unique and will get the job done, then you will want to check out the Bore Boss by Real Avid. It comes in 10 different caliber selections, so it's practically guaranteed that you will find one that will fit your handgun. What makes this kit unique is its storage system. It features a round hard case that wraps up the cable and mop, and it also doubles as a handle to pull the cable through the barrel. Most kits lack some form of handle for the cleaning cable, and that can make it a challenge to pull through the barrel.
This kit is lacking in the special features department, however. Simplicity is the name of the game with this kit, and it includes only a bronze brush, a braided mop, and a plastic coated steel cable. This does lack the fancy brushes and picks that you will need to do a very detailed clean, but if all you're wanting is a quick clean to get the corrosive fouling out of your bore, then this kit will be more than adequate.
Pros:
Compact

Caliber specific

Quick and easy to use
Cons:
No extra features

Need separate kits for each caliber
Best Pistol Cleaning Kit for 9mm:
If you are looking for a great 9mm cleaning kit that will do almost anything, then you should check out this basic 9mm cleaning kit from Winchester. It has a total of 14 pieces, which includes a brush and mop, as well as a slotted tip and cleaning jag with patches. One of the great features of this kit is that it includes a screwdriver as well. The handle for the cleaning rod accepts one of the 6 screwdriver bits that is included in this kit. This can be great for tightening up screws in a pinch at the range.
This kit is lacking quite a bit in the brushes and picks category, and it only includes a hard cleaning rod instead of the flexible coated cable. This can make things annoying when it comes time to clean your slide or other areas. However, if you value the addition of a screwdriver set and prefer a hard cleaning rod, then this may be a great kit for your 9mm.
Pros:
Includes a screwdriver set

Includes slotted tip and cleaning jag

Includes 25 cleaning patches
Cons:
No brushes

No picks

9mm caliber specific
Best 1911 Cleaning Kit:
If you are a competition shooter with a custom build 1911 or just a guy who likes to shoot his .45 at the range, you would benefit from giving this kit a look. This kit includes 4 brushes for most of the common 1911 calibers: .22, 9mm, .40 and .45. It also includes your basic cleaning supplies, such as patches, slotted tips, and a brass rod. What makes this kit best for your 1911 is the special 1911 smart wrench, which makes removing your barrel bushing a breeze. It also includes a quick reference field guide, which will help you during disassembly and general maintenance.
One drawback to this kit is that it is 1911 specific. You can use this kit to clean other firearms, but you will lose the benefits of the smart wrench and field guide. It also only comes with hard brass cleaning rods and plastic tips. These are far less durable than their metal counterparts, and more prone to breakage. This may not be the best kit for every handgun, but if you are primarily a 1911 shooter and want a great kit tailor-made for your needs, then this may be a great option.
Pros:
Includes special 1911 specific tools

Includes 4 separate caliber bore brushes

Compact soft storage case
Cons:
Specific to only the 1911

No flexible cleaning rod

Plastic cleaning tips
Best Pistol Cleaning Kit for the Money:
If you are looking for one of the best overall cleaning kits that money can buy, you'll be hard-pressed to find anything better then this Remington kit. This kit includes 4 of the revolutionary squeeg-Es that have totally transformed my gun cleaning routine. You will no longer have a mound of oil-soaked rags after a thorough cleaning session. All that's needed to clean your bore is a little solvent followed by a quick pass with a brush to loosen the stuck-on fouling, and then wipe your bore squeaky clean with the squeeg-E. This kit also includes a brass bunch and nylon brush. It also includes small bottles of some sub-par oil and solvent, so you will probably want to switch those out for something better.
While most kits focus on fitting into a gun bag without taking up too much space, this kit actually is your gun bag! This soft case can hold up to 2 different handguns and 10 magazines. It also includes a soft neoprene mat to prevent your handguns from getting scuffed or scratched throughout the cleaning process, and it even includes a 1911 barrel bushing wrench! If you aren't afraid to drop the cash on this cleaning kit, you will, without a doubt, have one of the best pistol cleaning kits that there is.
Pros:
Features the Squeeg-E cleaning system

Includes a brush and pin punch

Soft cleaning mat

Case will also hold handguns and magazines
Cons:
Best Pistol Cleaning Kit Final Thoughts
Let's face it: if you want your handgun to function reliably, you are going to have to clean and service it on a regular basis. If you want to make the most of your time, you are going to need a kit that is easy to use and has the components that you need to clean your handgun quickly and effectively. While all of the kits listed above will work great, there is one that is miles above the competition. While I am not a fan of most of Remington's recent products, they really knocked it out of the park with this cleaning kit and their bore Squeeg-E system. This will get your pistol twice as clean in half the time, and ensure rust-free and smooth operation for years to come. One thing is for certain, you will not be disappointed with this kit. Now that you have all the information that you need, you can go out and buy the perfect cleaning kit for you today!
Thank you for visiting Reloadingpresso.com. If you like any of the equipment that you see in this article, please click on one of the Buy Now buttons to make your purchase on Amazon. As an Amazon affiliate, we make a small commission off any purchase made from a click through from our website, which is how we are able to provide you with these informative articles. You will not pay more on Amazon by clicking through our website because the price is the same as if you go to Amazon directly. If you're looking for more than what you see here, please review our Best Reloading Kit Buyers Guide and our Best Gun Safe Buyers Guide.
Even More Related Buyers Guides: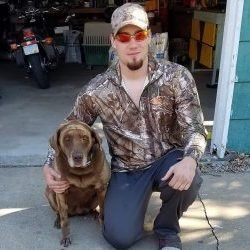 Dan is an avid outdoorsman and shooter who developed a passion for firearms at an early age. When you can't find him in the field chasing birds or big game, you can find him at the range shooting various competitions such as 3-gun, IPSC, and IDPA. He also enjoys manufacturing his own ammunition, as well as both working on, and building his own firearms. Dan has many years of firearms experience, and enjoys helping people find the right gear and sharing his extensive firearms knowledge.