A simple hand priming tool is one of the easiest and cheapest ways to not only increase the speed of your reloading process but increase the quality of your finished rounds as well! While there are many presses that have a prime-on-the-press feature, many of these are not very ergonomic and are difficult to use. Adding a hand priming tool to your reloading equipment will give you many more options and really streamline your reloading process. If you want to increase your output, reload better ammunition, and have many more options, keep reading to find the best hand priming tool in 2023 for you!
Short On Time? Here Is The Bullet List
**Below are our more detailed reviews. Click the links above to see current prices or read customer reviews on Amazon.
What Can a Hand Priming Tool Do For Me?
A hand priming tool can be one of the most valuable additions to your reloading setup. They are far superior to using your reloading press to prime your cases, and since they are not mounted to a bench, you can take them anywhere! It also allows you much more flexibility in your loading process. They make it much easier to prime your cases after you have cleaned them, which makes sure that you have nice and clean primer pockets.
Better Than Priming On The Press
Since these are very specific tools designed to do one thing, and one thing only, they do it very well. If your press does have a prime-on-the-press feature, it was more than likely added as an afterthought. More often than not, these are clunky and difficult to use, whereas a hand priming tool will function perfectly every time. Even if you have had decent success using your press to prime your cases in the past, there is no doubt that a hand priming tool will be far superior.
Portable
Most hand priming tools are also portable. This will allow you to prime your cases anywhere, anytime. Got a long car ride coming up? No problem! You could prime several thousand cases, all while sitting in the passenger seat. This will vastly increase your productivity and loaded round output. How many times have you found yourself idly sitting around watching TV? With a hand priming tool, you could be prepping your cleaned cases and getting them ready to reload, all while relaxing in your easy chair watching the game. When you make your reloading equipment portable, the possibilities are endless!
Easier To Clean Cases Before Priming
One of my personal favorite reasons to get a hand priming tool is that it makes it much easier to prime your cases after you clean them. I am a stickler when it comes to dirty brass and especially dirty primer pockets. For some reason, I just can't put a fresh, clean primer into a dirty, fouled primer pocket. Because of this, I love to clean my cases in a case tumbler after I have deprimed and resized them. This also allows me to get all of the excess lubricants off of the cases before proceeding with the loading process. A hand priming tool makes it much easier to do this, and it really cuts down on the time it takes to go from a dirty case to a clean, resized, and primed case that is ready to load.
What To Look For In A Hand Priming Tool
When it comes to looking for a good hand priming tool, there are 3 basic things to look for. First, ergonomics should be a big concern. You are going to want a tool that is comfortable enough to use for a long time. Second, you will want something that is safe. Since priming is a fairly dangerous step, almost all hand priming tools are going to have some sort of safety features. Finally, you will want to find a tool that is within your budget.
Ergonomics
One of the most important features of a hand priming tool is going to be ergonomics. A hand priming tool is not going to do you a whole lot of good if you can only prime a dozen cases before you get tired. You will want to find a priming tool that fits very comfortably in your hand, but also one that has a long operation stroke and contoured grip. I would steer clear of the priming tools that require you to use just a thumb to depress the lever, as those are much more difficult. If hand strength is something that you struggle with, there are also non-portable priming tools that mount to a bench, which allow you to use your whole arm to prime cases. No matter what your situation is, there is a priming tool out there that will fit your needs!
Safety
Safety is also a major concern when it comes to hand priming tools. The priming process is considered one of the most dangerous steps in the loading process, as you are working with powerful, unstable explosives. One wrong move and you could have a primer detonation. Thankfully, almost every hand priming tool has extensive safety measures to prevent such a thing. You will want to look for a priming tool that separates the priming operation from the primer tray. This way, in the rare event that you do have a primer detonation, it won't flash back into the primer tray and cause a chain reaction that detonates all of your primers.
Price
The final thing to consider is the price. Priming tools can range from a couple of bucks to well over $100! The main differences between all these different models are going to be overall quality and ergonomics. The key point here is going to be finding a hand priming tool that meets all of your expectations but is also affordable. With a wide variety of budget options and brands like Lee Precision, this is not a difficult task to do. No matter what your budget and requirements are, there is no doubt you will be able to find a hand priming tool that meets your needs!
The Best Hand Priming Tools for Reloading in 2023
Now that you know what to look for in a hand priming tool, here are a few suggestions. Any one of these would be a good option, and more than likely there is a tool in this list that will be perfect for you.
Most Ergonomic Hand Priming Tool:
If you are looking for the most ergonomic tool out there, the Ergo-prime from Lee would be a great place to start. This tool is designed to be the easiest to use, with a contoured hand grip and a long stroke of operation that easily seats even the toughest primers. This is also a very safe tool to use, as it has a safety gate which separates the primer tray from the priming operation. This tool does require the use of special shell holders, which will increase your cost slightly. It is also one of the cheaper tools out there. This may not be the highest quality tool that your money can buy, but it is affordable, comfortable, safe, and will get the job done. You will be hard-pressed to find a better hand priming tool in this price range.
Pros:
Cons:
Requires special shell holders

Not as high quality as RCBS
Best Universal Hand Priming Tool:
If you are looking for one of the highest quality hand priming tools out there, then this universal tool from RCBS is a great option. RCBS is well known for producing some great quality reloading equipment, and this hand priming tool is no exception. While this tool is a bit more expensive than the other options, it is a universal priming tool. This means that there are no special, caliber specific shell holders needed! This will save you money in the long run if you plan on using this to prime many different calibers. The only downside to this product is the price. It comes in at double the price of some of the cheaper, budget options. However, you really get what you pay for with this tool. There are not very many other universal priming tool options out there, which makes the price of this tool well worth it. RCBS has shown up on most of our buying guides as a top manufacturer, their powder measure and bullet puller are just a few of our top recommendations.
Pros:
No shell holders required

High quality
Cons:
Expensive

Not very ergonomic
Best Budget Hand Priming Tool:
If you are on a very strict budget, but would still like to own a hand priming tool, then you may want to look at the Auto-prime XR from Lee. This is a no-frills version of a hand priming tool that is built to be as cheap as possible but still get the job done. The priming lever requires the use of only your thumb, which makes it the least ergonomic of all the models listed here. It also has several cheaper plastic parts and is more finicky than the other versions.
The good news is that this model is just as safe as any others. It uses the same method of shielding the primer tray from the priming operation, which greatly reduces the chance of having a primer detonation and a chain reaction. By no means is this the absolute best hand priming tool out there, but it will most certainly get the job done safely and on a budget.
Pros:
Cons:
Difficult to use

Finicky

Lower quality
Best Bench Mount Hand Priming Tool:
If you struggle with finding the strength to operate a regular hand priming tool, or you quickly become fatigued after loading only a few rounds, you may want to consider a bench mount priming tool. With a bench mount priming tool, you lose the advantages of a portable hand priming tool, but still retain all of the other advantages, along with greatly increased ergonomics. Many of the parts on this hand priming tool are clear plastic, which means that you can visually watch the primers entire progress from start to finish to ensure that everything is oriented correctly. You do confine yourself to a reloading bench, but with the advantage of increased ergonomics, you can comfortably prime thousands of rounds with this tool.
Pros:
Most ergonomic priming tool

Clear plastic allows you to track priming progress

affordable
Cons:
Must be mounted on a bench

Not portable

Plastic parts may be more prone to breaking
Best Hand Priming Tool for Reloading Final Thoughts
Let's face it: if you want to step up your reloading game without spending a bunch of money, a hand priming tool is the best way to do it. And if you want the best hand priming tool for you, then you are going to need one that is comfortable to use, safe to use, and most of all, won't break the bank. While all of the hand priming tools listed are great options, the Lee Ergo-prime passes every criterion with flying colors. If you want the best tool you can get without spending a lot of money, then I highly recommend it. Now that you have decided on a hand priming tool maybe you need to figure out which press you want or upgrade to a progressive press.
Thank you for visiting Reloadingpresso.com. If you like any of the equipment that you see in this article, please click on one of the Buy Now buttons to make your purchase on Amazon. As an Amazon affiliate, we make a small commission off any purchase made from a click through from our website, which is how we are able to provide you with these informative articles. You will not pay more on Amazon by clicking through our website because the price is the same as if you go to Amazon directly. If you're looking for more than what you see here, please review our Best Reloading Kit Buyers Guide and our Best Gun Safe Buyers Guide.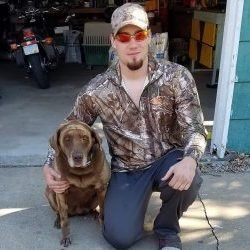 Dan is an avid outdoorsman and shooter who developed a passion for firearms at an early age. When you can't find him in the field chasing birds or big game, you can find him at the range shooting various competitions such as 3-gun, IPSC, and IDPA. He also enjoys manufacturing his own ammunition, as well as both working on, and building his own firearms. Dan has many years of firearms experience, and enjoys helping people find the right gear and sharing his extensive firearms knowledge.