Being able to control the individual components in each round is a huge benefit to reloading your own ammunition. While many people put a lot of effort into finding the best powder and bullets, it can be easy to overlook the importance of the brass you start with. Brass cases can have a large impact on the accuracy of reloads, especially when considering long-range shooting. High-quality brass cases are essential for accurate rifle rounds, but even if you only shoot pistol cartridges, choosing the right brass can make a difference. If you are looking to improve your reloads, follow these tips to make the best use of your brass, and check out the suggested best brass for reloading in 2023.
Short On Time? Here Is The Bullet List
**Below are our more detailed reviews.
What Makes the Best Brass
Repeatability
This is the most important factor that separates the good brass manufacturers from the bad. When it comes to reloading quality, precision ammunition, brass cases that are repeatable are a must. Any variation in the volume of the case can impact bullet velocities and pressures, which affects accuracy. A good brass case will be virtually identical to the other brass cases from the same batch. If you want to reload ammunition for long range shooting or any other application where accuracy is essential, you should consider buying the best brass cases for your reloads. This is also why brass is used in making bullets also.
Lifespan
If you are going to spend money on the best brass cases, you are going to want them to last. Lifespan on brass can be influenced by a number of factors, such as the chamber dimension of your firearm, chamber pressures, and the hardness of the brass itself. You want to focus on the hardness of the brass, and match that up to your desired load. While harder brass will not last as long under normal use, it can withstand much higher pressures. Softer brass will last through more reloads; however, if the rounds are loaded too hot, it can expand the primer pocket to the point that it is no longer usable.
Picking up Range Brass
Many people who reload source their brass from picking it up at a local range. If you are looking for the best brass cases, this is not recommended. Picking up range brass usually results in a mixed bag of different manufacturers. This might be acceptable for plinking ammunition in pistols but will not work if you are looking to get the most accuracy from your reloads. Additionally, there is no way of knowing how many times the case has been fired, so you must be diligent in checking for split cases. However, if you pick up other's range brass and want to get the best performance, you can sort the cases by manufacturer and load the brass in batches. Furthermore, if you sort each case by weight, you are more likely to have cases with similar volume which will help improve the accuracy of the final round.
Nickel Plated Cases
When looking for the best cases to reload, you might question using the nickel plated cases. These are simply brass cases that are electroplated with a thin layer of nickel. Nickel plated cases have their advantages, particularly in self-defense ammunition where it might be handled frequently. However, it is not recommended for reloading. Not only is it more expensive than regular brass, it does not last as long because the nickel is more brittle. The plating can also flake off and get into reloading dies. It is certainly possible to reload nickel plated cases, but they are not the best cases for reloading.
The Best Brass Cases on the Market in 2023
Best Rifle Brass:
Lapua rifle brass is well-regarded as some of the highest quality brass cases for reloading. It is also one of the more expensive choices. The manufacturer makes the guarantee that the cases can be reloaded 10 times each at a minimum. When you consider the durability and reliability of each case, over the course of several reloads the price starts to become more manageable. The price per round can even be compared with some of the budget-priced options. These cases are popular among reloaders because of their consistency. Consumer tests show the average deviation between each case at only 0.31 grams. If you are looking for the best brass cases that are long-lasting and will allow you to get the most accuracy out of your reloads, then Lapua should be your first choice.
Pros:
Manufacturer stated minimum of 10 uses

These cases are extremely consistent
Cons:
The initial purchase price is one of the highest for brass cases
Best Budget Brass: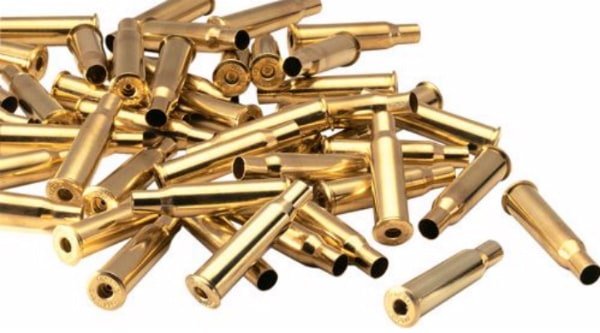 Winchester claims to be the only ammunition manufacturer that makes its own cartridge components from raw materials. These are quality brass cases, but you might find a few out of a batch that is not formed correctly or is otherwise unusable. You might have to do a little bit of additional prep work with these cases as well, but considering the price they are a good option. Consumer tests put the average deviation between cases at .96 grams with a maximum difference of 6.5 grams. While I would not recommend these cases for extreme accuracy, they should be fine for most purposes. Additionally, with a little bit of prep work and sorting cases based on weight, you can improve performance at a much cheaper price point. This rifle brass isn't for everyone but is a great choice if you are looking for budget priced rifle brass.
Pros:
Consistent enough for the majority of applications

The brass cases are budget priced
Cons:
There may be a few unusable cases within a batch
Best Pistol Brass: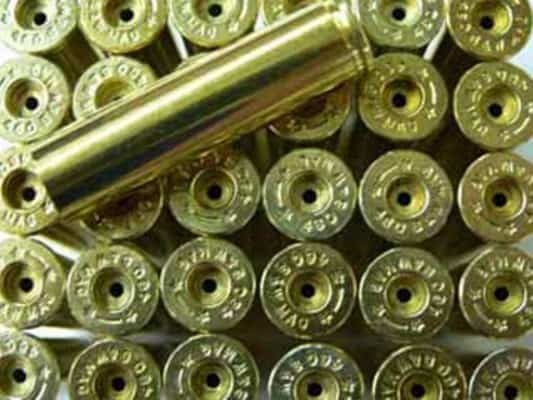 Starline produces a wide selection of brass cases that are especially popular among pistol caliber reloaders. The lifespan on any brass case varies depending on how hot the load is, but as a general rule, Starline pistol brass is built a little beefier and tends to last the longest. There are some users that claim there is a slight case volume difference between Starline and other brands of brass so that is something to be aware of if you already have a load worked up. Due to the strength of the brass, these cases are often used for calibers such as 10mm, .357 Magnum, 454 Casull, and 45-70. If you are looking for brass cases for shooting pistol calibers, and want to get good life out of your brass, I would recommend trying out Starline.
Pros:                                                                                  
Durable and long-lasting brass

Reasonably priced
Cons:
If you already have a load worked up, you may have to modify it slightly when changing to these brass cases.
Best Brass for Reloading Final Thoughts
If you want the best rifle brass cases, I would recommend Lapua. These cases have earned a reputation for being the best for a reason, they are extremely consistent, long-lasting, and can be used with very little prep work. Lapua brass does cost a bit more, so if you are looking for a great budget option, check out Winchester brass cases. Although, you may have to sort through them and you might find a few unusable cases per batch. Apart from rifle brass, Starline makes a durable, high-quality case that is very popular for pistol calibers. If getting the maximum accuracy potential out of your ammunition is an important part of reloading, consider picking up some of the best brass cases. Not only will you get more reloads per brass case, but you will find they are more consistent in volume as well. Whether you are looking for the best you can buy, a budget option, or pistol caliber brass, these three brands of brass are highly recommended. Choose the brass that best fits your needs and price-point, and get started reloading high-quality ammunition.
Thank you for visiting Reloadingpresso.com. If you like any of the equipment that you see in this article, please click on one of the Buy Now buttons to make your purchase on Amazon. As an Amazon affiliate, we make a small commission off any purchase made from a click through from our website, which is how we are able to provide you with these informative articles. You will not pay more on Amazon by clicking through our website because the price is the same as if you go to Amazon directly. If you're looking for more than what you see here, please review our Best Reloading Kit Buyers Guide and our Best Gun Safe Buyers Guide.
Mark is dedicated to improving his skills and prides himself in putting in the time and effort to be successful in the field. During the fall and winter he is focused on waterfowl hunting and will hunt every chance he has. He has a simplistic hunting style, often using only a handful of duck decoys over an ultra-low profile blind. When waterfowl season closes, you can find him fishing, camping, or at the shooting range preparing for 3 gun and IPSC competitions. Mark is passionate about hunting and the outdoors, and loves helping others get involved.