So, you want to build an AR-15? If you've gotten this far, you have probably done a fair bit of research into how to actually put the thing together. One of the most complicated parts of your build is going to be choosing the lower parts kit. This will involve many choices that will affect the quality and reliability of your finished product. There are many things to consider when selecting the perfect lower parts kit in 2023 for you as they are highly customize-able. Also, getting the perfect one with all the right options will more than likely save you some money in the long run. If you want to learn more about how to pick the perfect parts kit for you, then keep reading!
Short On Time? Here Is The Bullet List
**Below are our more detailed reviews. Click the links above to see current prices or read customer reviews on Amazon.
What to Look for in a Lower Parts Kit
What Does a Lower Parts Kit Include?
When it comes to lower parts kits, we can break everything down into several main groups. The first being, obviously, the main lower parts. For this article, this will be referring to parts such as takedown pins, detent springs, bolt catch, bolt catch spring, bolt catch roll pin, safety selector, safety selector detent,magazine catch, buffer retainer, trigger guard, and all of the other small non-customizable parts. This is essentially conbsidered the "bare bones" parts kits and does not contain everything you need to take a lower receiver from stripped to complete.
Fire Control Group
Another main part that is usually included in a lower parts kit is the fire control group. This consists of the hammer, trigger, disconnector and all of the associated pins and springs. Since the trigger is a part that is often replaced, there are some options that elect to exclude this to offer it at a cheaper price. This can be great news if you are planning on putting in a higher quality trigger right off the bat.
Stock and Buffer System
Another main part of your lower build that is often not included is the stock and buffer tube system. Many companies choose to forgo this in the kit as there are many different options for stocks and this allows the end consumer to pick what they want instead of having to go with a set of predetermined options. However, if this is your first time building an AR-15, you may find it much easier to purchase a kit that contains everything you need to take your lower receiver from stripped to complete. In this case, you would want to look for a kit that includes a stock and buffer system.
Grip
The last main component you will want to look for in a lower parts kit is the grip. While most kits will include a grip, more often than not it will be the terrible A-2 style. While this style of grip is common, affordable and effective, I can tell you from vast amounts of personal experience that for only a few bucks more, you can massively upgrade your shooting experience by going with a Magpul or Hogue grip over the standard AR-15 pistol grip. Personally, I prefer Hogue because they stellar customer service, but Magpul grips are more popular option when purchasing them in complete kits.
Does Quality Matter?
The age-old question of "is the expensive stuff worth the price?" is one that is often asked when it comes to the AR-15 market, and for good reason. When completed rifles can range anywhere in price from a few hundred to several thousand dollars (the cheapest I've been able to build one has been around $275), finding an option that is going to fit your budget while still being a quality build can seem like a daunting task. With a vast majority of AR-15 parts, such as barrels and bolt carrier groups, it is most certainly going to be worth the extra money. But when it comes to lower parts, we fall into a much more gray area.
Where Quality Doesn't Matter
In order to tackle this, I'm going to start with the cheap stuff. When it comes to the basic lower parts as I described above, I typically try to get them as cheap as I possibly can. In my experience, a pin is a pin, and a spring is a spring. As long as you get it from a reputable manufacturer and all the parts are in spec, it doesn't really matter how much you pay for it.
Where Quality Might Matter
Next, there are scenarios where the quality of the parts may or may not matter to you. In this category, I like to place the stock and standard pistol grip. These are parts that do almost nothing to the rifle when it comes to functionality, but they can help make the rifle look and feel much better. I have rifles with very cheap stocks and very expensive stocks, and they all shoot just the same. If you want to build a rifle on a very strict budget, then this is a good place to cut corners without affecting reliability. If you have a little extra cash to spend, upgrading your furniture can give you a much better experience at the range.
Where Quality Does Matter
Finally, there are parts that are absolutely worth the extra money. When it comes to lower parts, this is the fire control group. The difference between a cheap mil-spec trigger and a more expensive Geissle trigger is incredible. I have shot some of the most expensive triggers on the market as well as some of the cheapest and everything in between. I can say from experience that spending a little extra cash on a nice, drop in trigger can really take the quality of your firearm to the next level.
Best AR-15 Lower Parts Kits on the Market in 2023
Best Customizable Lower Parts Kit:
If you plan on upgrading some of the more common parts right, then this one from Brownells may be a good kit for you to go with. You're going to have to do a lot more of the legwork yourself, but this includes all of the "basic" parts you will need to complete your lower receiver. This will allow you to choose your own fire control group, grip and stock assembly to really customize your build and make it your own. However, this may not be the greatest option for a first time builder. If convenience is what's most important to you, then you may want to look for a more "all-in-one" kit. But if you've already got a build or two under your belt or are looking to build a more custom rifle, then this is the perfect place to start.
Pros:
Opportunity for customization
Will save you money in the long run if you upgrade parts
A solid, just the basics build kit
Cons:
Requires you to do more work locating the rest of the parts
Will be more expensive in the long run if you stick with all basic mil-spec parts
Learn More
Best All-in-One Lower Parts Kit:
If you are looking for a quality, semi-upgraded, all in one parts kit to take your lower receiver from stripped to complete, then this Magpul kit will have everything you need. This kit comes in at a great price for what you get! You will be hard pressed to find a cheaper way to finish a lower receiver without majorly sacrificing quality. What sets this kit apart from the competition is its inclusion of Magpul MOE equipment. This kit includes a Magpul grip, stock, and trigger guard.
While the trigger guard isn't a huge upgrade, the Magpul stock and grip will go a long ways towards making your shooting experience much better than the standard pistol grip. In fact, my only complaint with this parts kit is the mil-spec trigger. Of course, I am a bit spoiled by the crisp, 3.5-pound single stage trigger on my competition rifle. The fact of the matter is that the basic mil-spec trigger in most parts kits will leave a bit to be desired. If you are looking for a great kit to build a quality AR-15, then this would be a great option for you.
Pros:
Everything you need to finish your lower parts kit
Magpul MOE furniture
Cons:
Mil-spec trigger
Will be more expensive in the long run if you upgrade parts.
Learn More
Lower Parts Kit Without Fire Control Group:
If you've spent any time shooting an AR-15 at the range, then you know that the best place to add quality in your lower receiver build is in the trigger. This particular lower parts kit strips everything down to the basic parts and removes the whole fire control group. This allows the kit to be a cheaper price point and save you some money if you plan to upgrade the trigger right away. If you are trying to build a rifle on a strict budget but still want a high quality trigger, then this is the perfect kit for you.
Pros:
Customize your fire control group
Affordable
Contains everything you need except the fire control group
Cons:
Basic mil-spec stock
A2 grip is uncomfortable and detracts from the shooting experience
Learn More
Best Basic Lower Parts Kit:
If you're trying to avoid purchasing from Palmetto State Armory or you just want a fancy brand name attached to your lower parts kit, then this CMMG kit from Cabela's might be a good option for you. This is more of a standard lower parts kit, which includes a mil-spec trigger and an A2 style grip. This is the parts kit that I built my first rifle with, and it served me well until I sold it several years (and several thousand rounds) later. In my experience, it has typically not been worth it to pay extra just for the brand name especially since most of these parts are made by the same manufacturer anyways. However if having a quality brand name to back up the product is important to you, then this may be a good option.
Pros:
Quality brand name
Typical classic lower build kit
Cons:
More pricey than the other options
Only includes mil-spec parts
Learn More
Best AR-15 Lower Parts Kit Final Thoughts
If you are apprehensive to pull the trigger on your first AR build, the best advice I can give you is to jump in and do it! Building an AR is incredibly easy, especially with a parts kit and will do more to teach you about the inner workings of the rifle than anything else. I have actually never purchased a complete AR-15 rifle as every one that I have has been built myself. In addition to being fun and rewarding, building your own rifle usually means you will end up with a more customized firearm that is both better quality and less expensive than anything you will get off the rack.
While any of the options listed above will be great to build your lower receiver, I have found that the best option is the complete lower build kit from Palmetto State Armory. This kit will make your build process much easier as it contains every single lower part that you need and the upgraded Magpul furniture is a huge plus. Add in the fact that it comes in at a price point that can't be beaten, and you have a fantastic option for a first or a tenth build. So now that you have all the information you need, it's time to take the plunge and get your lower parts kit today!
Thank you for visiting Reloadingpresso.com! If you like any of the products that you see in this article, please click on one of the BUY NOW buttons to make your purchase on Amazon. As an Amazon affiliate, we make a small commission off any purchase made through our website. This commission is how we can provide you with informative articles. You will not pay more on Amazon if you click through our website because the prices is the same. For more great products and information about guns, check out our Reloading Buyers Guides!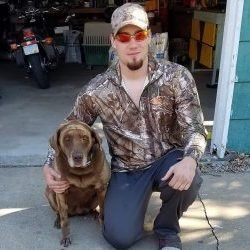 Dan is an avid outdoorsman and shooter who developed a passion for firearms at an early age. When you can't find him in the field chasing birds or big game, you can find him at the range shooting various competitions such as 3-gun, IPSC, and IDPA. He also enjoys manufacturing his own ammunition, as well as both working on, and building his own firearms. Dan has many years of firearms experience, and enjoys helping people find the right gear and sharing his extensive firearms knowledge.