Labor day is a great day to buy a gun.
The sales can be pretty fantastic, the only days sales that might be bigger are 4th of July and Christmas.
Here is our list of Labor Day Gun Sales this year. We include some other gear that might help you with your shooting and hunting.
All of these are going now through Labor Day (Updated 9/4/2020)
Cabelas Labor Day Sale

Not specifically called the Cabelas Labor Day Sale but they have a sale going right now. The good thing about Cabela's is that they have everything all in one place. Go check out the sale that they have going right here.
Guns.com
Labor Day Sale Starting September 3rd
5% Off All New Firearms
Up to 25% Off Select Used Firearms
Magazines, Ammo, and Optics ship free once order is over $49
Palmetto State Armory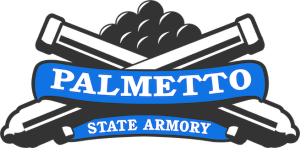 These guys carry most things gun related and they always have great sales. From ammo to parts to build out your guns. Go check out what they have on sale for Labor Day.
Brownells
Lot of items on sale at Brownells. From springs to full guns. We are seeing some things up to 53% off. Go over and check out what they have going and see if there is something you need. Check out the sale.
Optics Planet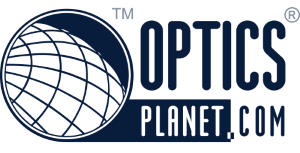 Lots of gear here and they have a countdown going… Some offers end before Labor Day so check the sales while you can. One of those offers is the save up to 20% on over 363 5.11 products. You also get 10% back in Optics Planet Bucks for future purchases.
SecureIt Gun Safes
We think this is where it is at with gun safes. They have been providing gun storage for police and military departments for years. They focus on a light modular design that keeps your guns safe. They have 3 sets of products on sale now through Labor Day.
$50 off Fast Box Hidden Gun Safes

These are great for under a bed or in a car
The come with mounting for both

Up to $150 off Agile Ultralight Gun Safes

Easy to move modular design that ships to you flat
With racking options holds more guns than most safes the same size

Up to $400 off Gun Wall / Gun Room Kits

You got to check these out, very efficient with space
GunMag Warehouse
Their sale banner says up to 30% off but we looked through the list and found a couple things up to 40% off. GunMag Warehouse has lots of options for Mags since this is their specialty. Check out their sale!
Sportsman's Guide
Big sale at Sportsman's Guide saying that htey have stuff up to 55% off. Hope that you can find something that you are looking for.
Caldwell
Great sale at Caldwell, 30% off coupon "FALL30". This is a sitewide coupon.
Easy peasy just make up your order and take 30% off with code: FALL30
Axil Hearing Performance
35% to 50% of their tactical wireless earbuds that have studio quality noise-isolating Bluetooth, hearing enhancement so you can hear certain sounds 6x better, and has a sound shutoff over 85 dB which provides an overall noise reduction rating of 29dB which is 50% more than most earmuffs. Axil Sale
CrossBreed Holsters
If you are looking for a holster this is a good place to get one. They have a really straight forward sale going on this labor day and it is up right now. Check out Crossbreed's Labor Day Sale.
15% off sitewide
20% off ST2 & MT2
Galco Gunleather

If you are looking for a holster Galco has a straight up 20% off sitewide coupon code. Check out Galco Gunleather's Labor Day Sale.
Shoot Steel

Great sale at Shoot Steel this Labor Day.
All products in both Clearance and Product of the Week receive an additional 10% off automatically
All orders over $199 ship free
All orders over $299.99 receive two free 3/8″ AR500 5″ Static Targets
All orders over $500 receive an additional 5% of for 25% off total
So if you run up $560 in shooting plates from the clearance section that already has a 20% off on it you would also get 10% of for the Labor Day sale. Your subtotal would be over $500 so your order would ship free, you would get 2 free static targets and get an additional 5% off for a total of 35% off. So for $364 you would get $598 in shooting plates shipped free to your door. So with the free plates you are looking at 39% off.
Tactical Distributors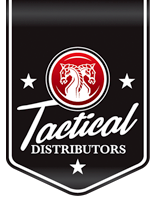 15% off site wide with some exclusions and a $5 flat shipping rate in the continental US. Use Promo Code DOWORK15
Propper
Pretty straight forward sale for these great clothes.
Spend $75 get $10 off
Spend $100 get $15 off
Spend $125 get $25 off
Still Looking
We are still on the look out for good Labor Day sales. Check back as we are updating this list daily.